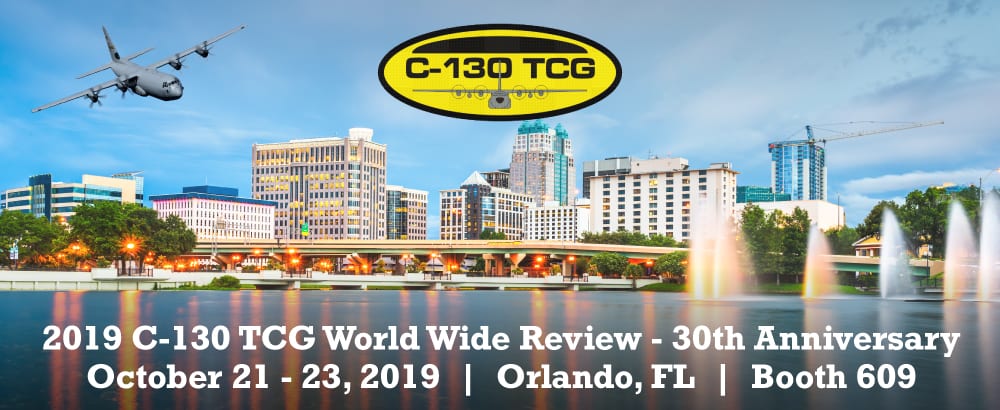 Join DSI at the
2019 C-130 TCG World Wide Review – 30th Anniversary
October 21 – 23, 2019
Caribe Royale Hotel & Convention Center in Orlando, FL
Booth 609
The 2019 C-130 Technical Coordination Groups (TCG) World Wide Review provides opportunities for Foreign Military Sales (FMS) customers, supporting vendors, TCG staff, DOD employees and US Government organizations to discuss items of common interest, to obtain and exchange technical knowledge for sustainment and to receive information on new or improved technologies important to the worldwide operation of C-130 aircraft.
Visit Booth 609 to meet with Diagnostic Solutions International, LLC for Honeywell HUMS, Test (Vibration/ Rotor Track & Balance), Sky Connect SATCOM (FDM), ASPIRE (In-Flight Connectivity), and Avionics, & Sentry CV/FDR Products. Our diverse line of products, coupled with our experienced and strategically placed staff, provides a single point of entry for all of our customers' needs, to include hardware, software, customer support, engineering and field support, system design and implementation, training, condition based maintenance (CBM), and data management and analysis services.
We'll see you there!