Leveraging core experience and expertise, Diagnostic Solutions International, LLC provides solutions for the aircraft HUMS industry and beyond. DSI continues to diversify their customer base and enter new global markets, creating an environment that is dynamic, resilient, and growth-oriented.
If you seek ongoing project variety, skill development, career progression, and are self motivated, innovative, and have experience in aircraft HUMS, rotor track and balance, or vibration analysis systems, please feel free to submit your resume, in Word or RTF format, to [email protected].
Systems Software Engineer
The Systems Software Engineer is responsible for software definition, design, implementation and maintenance on a variety of software projects including in-flight real-time systems, hardware integration, user applications and ground database systems. Documentation skills include user guide source materials, technical documents and proposals…
Business Development / Technical Manager
The Business Program / Technical Manager will identify and implement new growth Vehicle Health Management (HUMS), and Avionics opportunities as well as improve company's market position and achieve financial growth. Responsible for defining long-term organizational strategic goals, build key customer relationships, negotiate and close business deals and maintain extensive knowledge of current market conditions…
Order Fulfillment / Operations Specialist
Receive and distribute all inbound material in a timely manner. Properly and accurately count and receive materials. Locate and track material using applicable software. Pull parts for work orders as needed. Put away and locate material in stockroom as required. Conduct cycle counts. Maintain a clean, organized and safe work environment…
Associate Customer Service
Proactively managing a wide range administrative duties and processes. Works multiple priority activities concurrently that require extensive coordination with multiple customers, time zones, and follow-through. Schedules appointments and meetings, manages calendars, travel, expense reports and provide help provide coordination and support for team meetings and other activities. Provide Excel support as required. Develop and/or update PowerPoint material as required by business managers…
Customer & Product Support / Test Engineer / Technical Sales Engineer
Manage Domestic and International sales, customer support, and product support efforts as directed by the Business & Operations Manager. Support Sales / Business Development Manager -via- technical presentations, demos and general field support as required. Coordinate with On-Board and Ground Based Product Engineering Departments on new opportunities requiring engineering/ application development. Develop and maintain customer contacts at all level…
Engineering Administrative Assistant / Configuration Management Specialist
Position will work with our Engineering team to carry out specific tasks that are vital to the production, sales and engineering departments. Additional duties as Configuration Management Administrative Assistant will report directly to the Engineering Program Manager and is responsible for performing administrative duties for the Configuration Management team in support of production, sales, customer & product support, and engineering departments…
Accounts Payable / Receivable & Special Projects Administrative Representative
The Accounts Payable/Receivable & Special Projects Administrative Representative will proactively support a wide range administrative duties and processes as well as a wide range financial activities including, but not limited to, AP, AR, government accounting and compliance issues, ensuring effective compliance with the Federal Acquisition Regulations (FAR) and Cost Accounting Standards (CAS)…
Test & Calibration Technician, III
The Test and Calibration Technician, III applies basic technical knowledge to perform routine tasks following detailed instructions, performs such tasks as equipment testing, calibration, replacing components, wiring circuits, repairing electronic equipment; and taking test readings using common instruments such as digital multi-meters, signal generators, and oscilloscopes. This person works under close supervision receiving technical guidance from supervisor…
Operations Manager & Global Planner
Manage Manufacturing, Purchasing, Planning, Warehouse Operations, and Service Departments. Provide corrective actions and tactics when performance is below targets and expectations. Maintain safe work place for team members. Ensure compliance with all applicable Government regulations, Quality certifications (AS9100, ISO, and FAA) and Company policy, ethics and core values. Achieve Company metrics for on-time delivery (OTD), inventory reduction, cost reduction…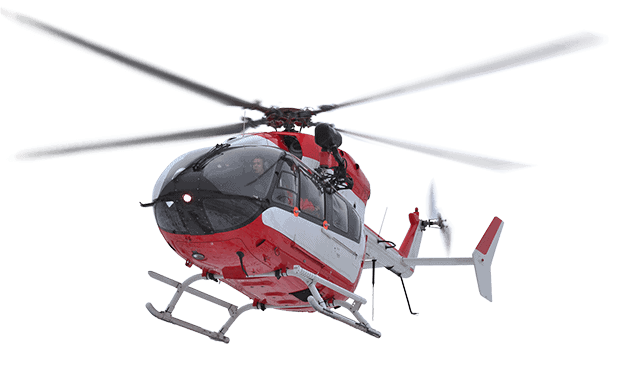 What can we help you overcome?
We help companies stay ahead in a rapidly changing world.