CONNECT WITH DSI AT HAI HELI-EXPO 2020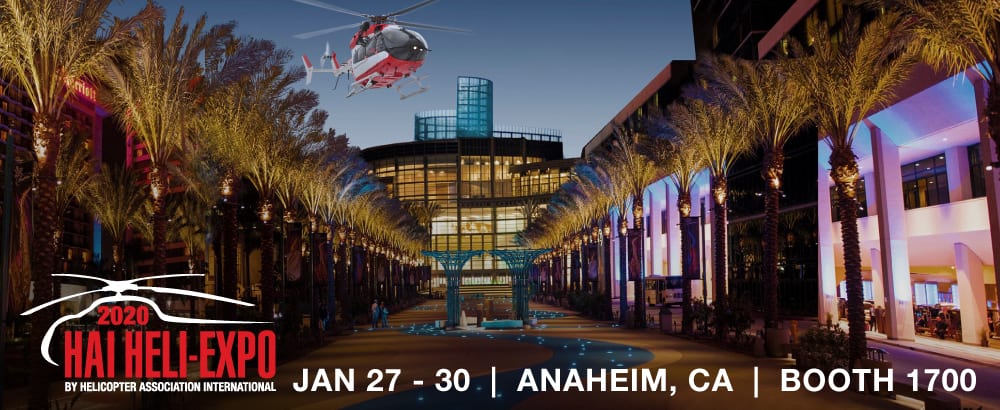 HAI HELI EXPO 2020
Anaheim Convention Center | January 27 – 30
DSI BOOTH 1700
HAI HELI‑EXPO is the most anticipated event of every year for the global vertical lift industry, the largest helicopter trade show and exposition in the world. Thousands of operators, pilots, technicians, and industry professionals from around the world arrive to learn and experience the latest advances in aircraft and technology, meet with vendors, connect and network with aviation peers, and take advantage of the helicopter-specific educational opportunities.
Join Diagnostic Solutions International, LLC at booth 1700. We are the premiere worldwide Master Distributor for Honeywell (formerly Chadwick-Helmuth) HUMS & TEST and authorized distributor for AVIONICS, SKY CONNECT & ASPIRE. Our diverse line of Honeywell Chadwick Helmuth aircraft balancing and vibration monitoring products, coupled with our experienced and strategically placed staff, provides a single point of entry for all of your HUMS needs, including hardware, software, customer support, engineering and field support, system design and implementation, training, condition based maintenance (CBM), and data management and analysis services.
Diagnostic Solutions International, LLC has decades of experience relevant to the usage and operation of the Honeywell Chadwick Helmuth Carry-On VXP, On-Board VXP, EVXP, AIMS, Vibrex™ 2000 Plus, VMS II, 8500 C Plus, FasTrak™, Strobex, accelerometers, velocimeters, photocells, magnetic pickups, calibrators, tab tools, Smart Chart™ technologies, VibraLog™, VibReview™, etc.
Visit booth 1700 to find out how DSI can assist you and provide a single point of entry for all of your HUMS needs.