Helicopter HUMS | Helicopter Health & Usage Monitoring Systems
The Next-Generation Health & Usage Monitoring System for Helicopters
Diagnostic Solutions International offers a proven solution for Helicopter HUMS; a faster, better, proven next-generation embedded diagnostic solution just for helicopters.
The HUMS 1100 / 1200 Series product line is a revolutionary advancement in diagnostic technology for helicopter condition-based maintenance (CBM) applications. The products are based on the highly successful, combatproven 1209 Modern Signal Processing Unit (MSPU) selected by Bell Helicopter, Boeing, and the U.S. Army.
The patent-pending reconfigurable computing architecture offers faster than real-time processing using the latest Virtex4 FPGA and XTremeDSP (Digital Signal Processing) technology from XILINX Corporation.
The Series is compatible with existing helicopter software products, including; PC-GBS, iMDS Database Setup Tool, iMDS Server and the iMDS Matlab® Development Toolbox.
Integrated Technologies for Helicopter HUMS:
Health monitoring, diagnostics and recording especially for helicopters
Advanced drive train diagnostics
Greater than 100db dynamic range
Advanced rotor track and balance
Event processing and recording
Flight regime recognition
Engine health monitoring
Global Positioning System (GPS)
Helicopter Operation Monitoring Program (HOMP/FDM/FOQA) support
802.11 wireless communication interface
Integrated inertial system using MEMS and GPS sensors
Three embedded processors support partitioned DO-178B software functions and systems growth
Up to 8GB of compact flash (non-crash survivable) for vehicle or flight data recording
Integration of SkyConnect Tracker IIIA (Advanced) with On Board Health and Usage Monitoring System (HUMS) provides real time vibration exceedance alerts to ground crews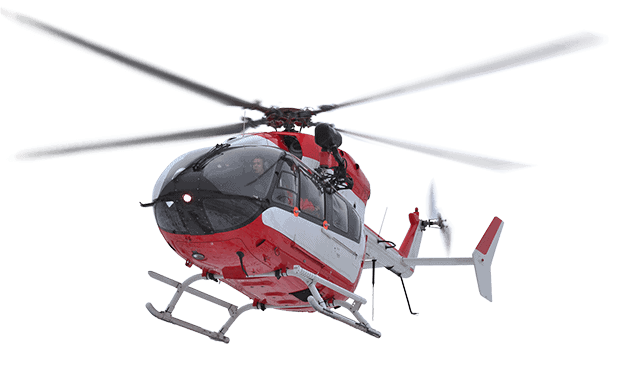 What can we help you overcome?
We help companies stay ahead in a rapidly changing world.