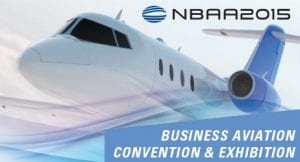 Las Vegas Hosts the World of Business Aviation in 2015
November 17-19, 2015 • Las Vegas, NV
Please stop by and join us at our booth: N131
Uncontrolled helicopter vibrations can literally shake a helicopter apart. Here's how to stop that before it happens.
HUMS (health and usage monitoring system) is vital to the safety of any aircraft that transports passengers VXP  enhance safety and reduce maintenance by enabling improved maintenance planning and reduced downtime for their fleet."
The benefits of VXP are not limited to the product itself. "Web based data analysis services are also available to support hosting on a secured server, customization of threshold limits for your specific mission, and full engineering data analysis and trending to obtain the full benefits that this powerful system has to offer.
Along with the tradition of over 500 VXP onboard systems that have been installed in aircraft such as the Airbus EC-135 and AS332, AgustaWestland AW109/AW119/AW139, Bell 407/412/427 and Sikorsky S76 helicopters."
DSI-HUMS is an Authorized Worldwide Channel Partner/ Distributor for Honeywell Chadwick Helmuth HUMS. Diagnostic Solutions International provides sales, service, and customer support for VXP, EVXP, V2000, 8500 C Plus, EV2K+, Sky connect.