ONTARIO, California | February 23, 2018
— Diagnostic Solutions International, LLC (DSI) successfully installed the Honeywell VXP Health & Usage Monitoring System (HUMS) and Honeywell Sky Connect Tracker III aboard the Los Angeles Police Department's AS350B2. This is the first AS350 type with VXP HUMS installed as well as the first to have both VXP and Sky Connect systems installed as a compliment to each other.
"The first VXP installed AS350 aircraft is operating in the Los Angeles Police Department. A HUMS system is vital to the safety of these aircraft and the city," said Brian Hatcher, Managing Director for DSI. "The HUMS will help the LAPD operators keep their AS350 in operation by enabling improved maintenance planning and reduced downtime."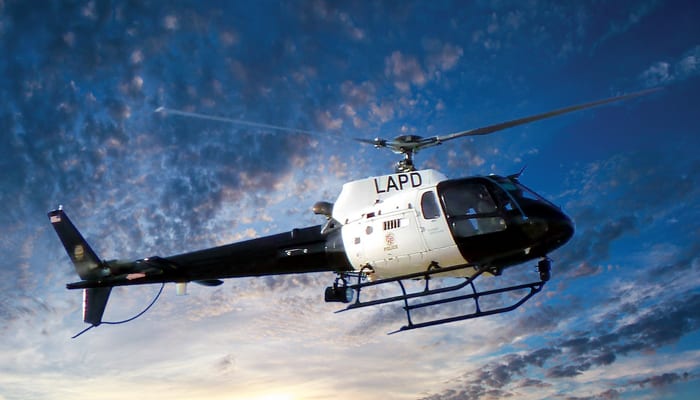 Honeywell's VXP solutions are sensor-based monitoring systems that continuously monitor aircraft vibration data at numerous points throughout the drive train, determine component health and pinpoint anomalies before they become catastrophic failures. HUMS solutions enable helicopter operators to anticipate mechanical failures, make anticipatory maintenance decisions and act when maintenance is necessary.
The Federal Aviation Administration issued a Supplemental Type Certificate (STC) to DSI for the installation of the HUMS on the AS350 model helicopters. The STC also provides for integration of the Honeywell Sky Connect Tracker III to the VXP HUMS to provide real time exceedance alerts. The VXP HUMS has been certified for the FAA: STCSR02630LA, the European Aviation Safety Agency EASA: STC10064059 and by the National Civil Aviation Agency in Brazil ANAC: CST Nº: 2017S10-02. "DSI is tremendously proud of the VXP track record as one of the most field recognized vibration products available," said Hatcher. "The STC for AS350 is a great milestone and continues the tradition of over 500 VXP onboard systems that have been installed in aircraft such as the Airbus EC-135, 145 and AS332, Agusta Leonardo AW109, AW139, Bell 407, 412, 427 and Sikorsky S76 helicopters."